Experts in Stainless Steel Investment Casting
Supplying Quality Components to the Most Prestigious Manufacturers for Over 50 Years……
Stainless Steel Casting
Lestercast manufacture castings in a wide range of metals and alloys. Stainless steel is hugely popular in the production of investment casting components across all industries.
Stainless steel is notably one of the most versatile materials used in the manufacturing industry, specifically relating to castings. Used in many applications, stainless steel is widely used throughout the food, marine, safety and automotive industries.
Lestercast have been manuafacturing stainless steel investment castings for companies across a wide range of industries for over 50 years. We pride ourselves on quality and reliability, and are proud to supply the most prestigious manufacturers and suppliers with high quality castings around the world.
We are proud members of the Cast Metals Federation, accredited with the automotive specification IATF 16949:2016 & Quality Management Specification ISO 9001:2015, and also have Fit for Nuclear (F4N) status.
Please take a look below for more information on the properties of stainless steel and its most common cross-sector uses.
Properties of Stainless Steel
Stainless Steel's main component is Iron. As a naturally sourced metal, Iron needs to be fully cleared of its impurities to create a workable alloy. Another key component of Stainless Steel is Chromium. When Chromium is partnered with Iron it increases the resistance that stainless steel will have relating to corrosion and wearing.
At Lestercast, we are able to investment cast a large range of stainless steels for your project requirements. Please see the list at the bottom of the page detailing the different grades, and contact us if the particular grade you require is not listed.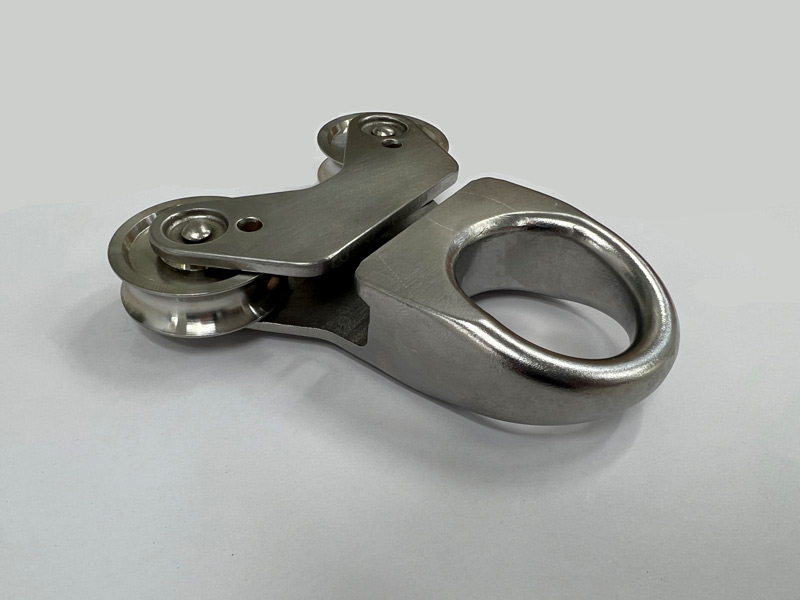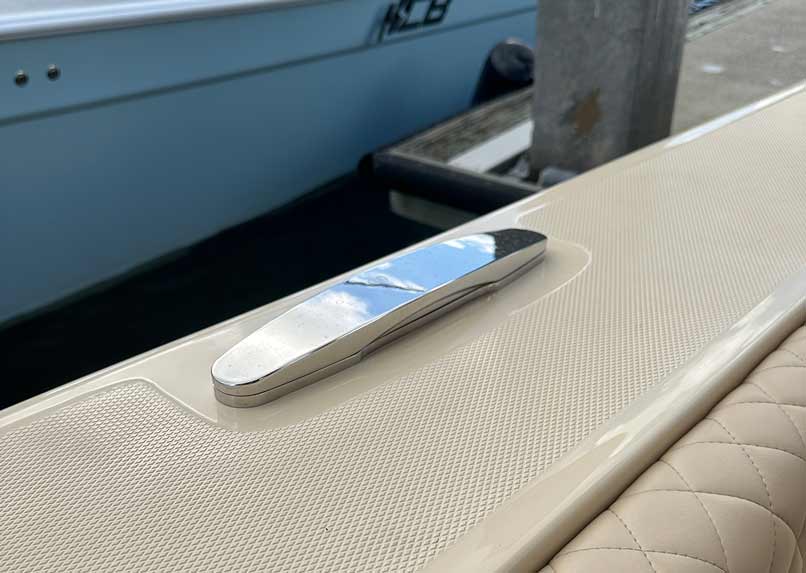 Investment Casting a Marine Cleat for Cost & Weight Reduction.
Find out how our investment casting was used to manufacture a pop-up marine cleat for a luxury yacht and the benefits of this process…
ADVANTAGES OF STAINLESS STEEL INVESTMENT CASTING
Watch
The Manufacturing of

'The Flying B'
at Lestercast….
Bentley Motors' Case Study – 'The Flying B'….
Lestercast have proudly been manufacturing the iconic 'Flying B' on behalf of Bentley Motors, using investment casting techniques, for over 14 years.
The upright bonnet mascot is a stainless steel investment casting, now on it's sixth iteration, with the latest being the most complex, having crystal wings which illuminate as part of the lighting welcome sequence.
This Case Study, written by Bentley Motors gives an insight into the investment casting process and the manufacture of the 'Flying B'.
When Bentley Motors asked to film the manufacturing of the 'Flying B' at Lestercast,  we were only too pleased to oblige….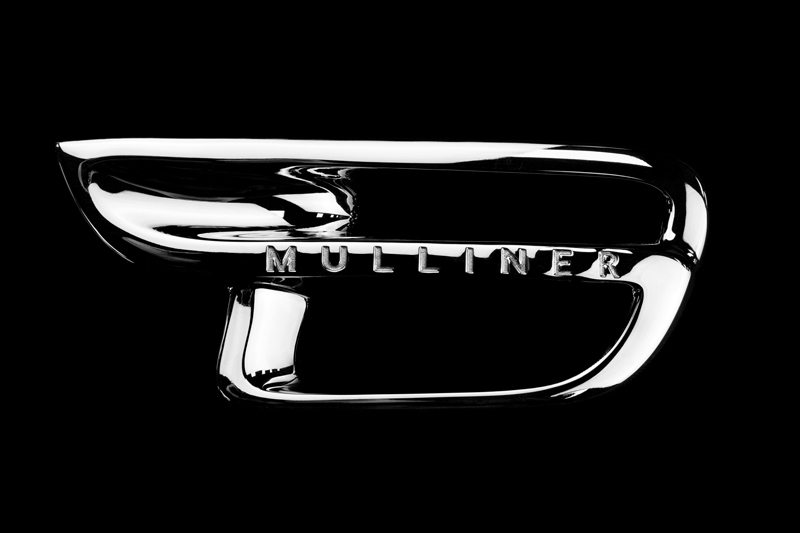 Types of Stainless Steel Alloys
With the various types of stainless steel, to include:
Martensitic
Ferritic
Austenitic
Duplex  – ASTM A890 4A, ASTM A890 6A, ASTM A995 4A, ASTM A995 5A, ASTM A995 6A.
It is important to consider the use for the final end product when selecting the correct type and it's forward usage.
For certain types of Stainless Steels, heat treatments such as precipitation hardening are available to improve strength and hardness.
Industrial use of Stainless Steel
Stainless steel castings are very versatile. In other words, they can be used in many sectors in a multitude of applications. We work into many sectors with stainless steel for example:
Aerospace
Architecture
Automotive
Construction
Culinary uses
Energy
Food machinery
General engineering
Home applications and appliances
Medical Equipment
Nuclear
Pharmaceutical
Railway
Sub-sea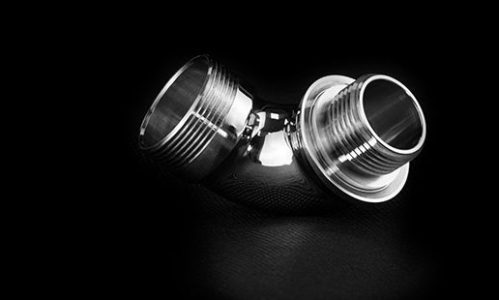 The data is the table should be used for guidance only.
CHARACTERISTICS & TYPICAL APPLICATIONS

Medium corrosion resistance and a range of strengths and hardnesses.

ANC 1A - Chemical industry. High ductility engineering parts.

ANC 1B - Heat resistant parts not highly stressed.

ANC 1C - Cutting blades, pumps, steam turbines.

High tensile stainless with improved corrosion resistance. Resists oxidising atmospheres to 760°C. Pumps, valves, highly stressed aircraft and engine parts.

ANC 3A - Corrosion and acid resistant stainless, excellent stability to 225°C. Chemical, textile, dairy food industries eg pumps and valves. ANC 38 - Weldable version usable up to 800°C. Some exhaust and marine parts. Corrosion/acid resisting parts not heat-treated after welding.

Good corrosion and acid resistance with medium tensile strength. Chemical and processing industries - valves/pumps for acids at high temperature, chlorides and salts.

Heat resistant alloys. Resistant to cydic heating and useful creep strength up to 650°C. Good resistance to scaling. Furnace parts, salt and lead baths.

Heat resistant with good strength up to 900°C and useful creep strength up to 650°C. Heat treatment parts and superheaters, welding fixtures, nozzle guide vanes for gas turbines.

High strength, precipitation hardening alloy. Resistant to thermal shock & oxidation. Applications include diesel engine combustion chamber sleeves.

High strength with good corrosion resistance, good weldability. Variety of strength depending on heat treatment. Aerospace and marine parts.

Good corrosion resistance. Marine applications

Components with high strength,heat and corrosion resistance: mechanical engineering, automotive industry, building and construction industry, chemical and food industry, aviation and aerospace, marine.