Lestercast Inspection Services
Proudly manufacturing the highest quality parts for the most prestigious companies in the world, from sectors such as Automotive, Motorsport, Rail, Marine & Energy.
Over 50 years' experience of Investment Casting has enabled us to manufacture highly complex parts, whilst still achieving the highest quality standards. Each year we heavily invest in new equipment, machinery and software and develop our own in-house techniques to ensure that we provide the highest quality components to our customers.
Lestercast are renowned for producing high quality castings and guarantee high quality components for our customers. Prior to shipping to each customer, every single part is visually inspected, whether it be manufactured in the UK or in our overseas foundry, critical dimensions are accurately checked to ensure product conformity.
Each new product is closely monitored throughout its development, customer also receives notifications from our CDP (Customer Component Plan) which allows our customers to be kept up to date with every stage, from manufacturing through to inspection.
Lestercast's inspection department provides testing facilities including, CNC CMM, Corrosion Testing based on ISO 9227, Chemical Analysis to EN 10204, and bespoke pressure testing and gauge testing just to name a few. All of our testing services are listed in the 'inspection services' section below.
Lestercast customise each component 'inspection plan' to every customer's project requirement as well as offering customised packaging for shipment.
Please take a look at the inspection services we offer alongside our investment casting below. If you are unable to find what you require, please call us on +44 (0)116 276 7284 or contact us by using the contact form.
We are very proud of our modern facilities and offer our customers tours around the foundry, labs, inspection and R&D departments, so that they can see the investment casting process for themselves.
To guarantee the quality of our Investment Castings, Lestercast perform the following bespoke checks on all parts;
VISUAL INSPECTION

– Surface Finish
DIMENSIONAL INSPECTION

– Caliper, Micrometer, height gauge and all other handheld measurement devices.
GAUGING

– Threads, Go & no go hard gauge checks. Gauge R&R (MSA) – This is to check threads etc are correct.
We Offer the following Inspection Services Alongside our Investment Casting;
CORROSION TESTING

CMM 3 AXIS MEASURING

DYE PENETRANT TESTING

EN 10204 – 2.2 – 3.1 TESTING

HARDNESS TESTING – INCLUDING NACE COMPLIANCE

IMPACT TESTING

MAGNETIC PARTICLE INSPECTION (MPI)

MICROSCOPIC ANALYSIS

MATERIAL TESTING

MECHANICAL TESTING
NSS CORROSION TESTING

PRESSURE TESTING

LASER INDUCED BREAKDOWN SPECTROSCOPY (LIBS ANALYSIS)

THICKNESS TESTING

SPC  (STATISTICAL PROCESS CONTROL)

SURFACE ROUGHNESS TESTING

SURFACE TENSION TESTING

ULTRASONIC TESTING

X-RAY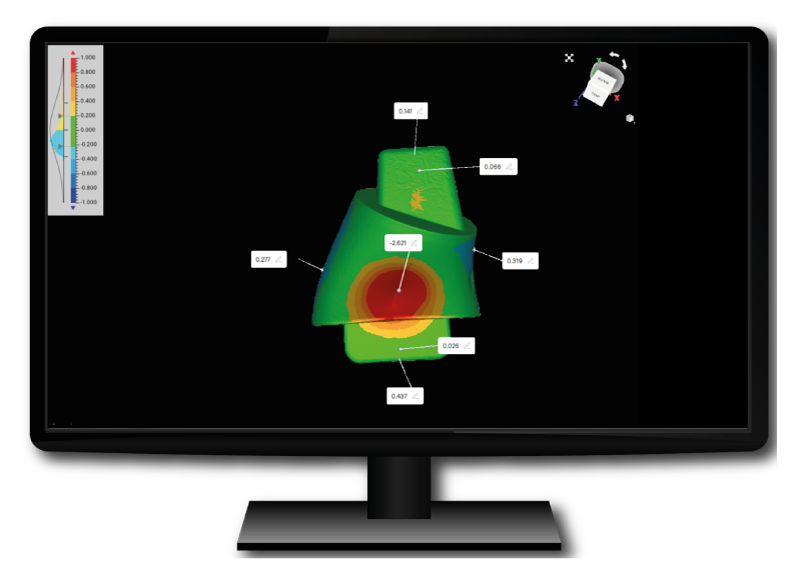 DEVIATION COLOUR MAP REPORTS
PED PRESSURE EQUIPMENT DIRECTIVE
ASIAN PARTNER FOUNDRY DUAL CERTIFIED FOR PED UK & EUROPE
BATCH TRACEABILITY AS STANDARD
PART MARKING;
PERCUSSION MARKING

CHEMICALLY ETCHED

LASER MARKING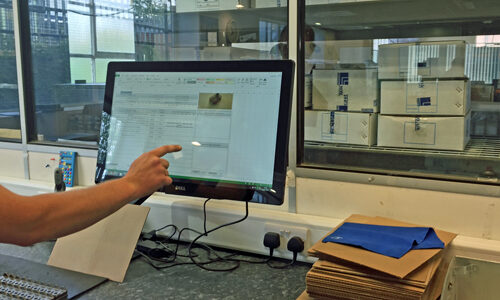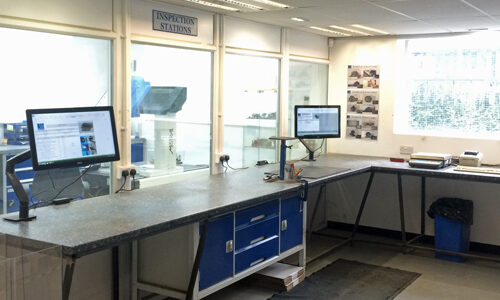 Our inspectors have state-of-the-art touch-screen devices which use the Synchro SFDC (shop floor data collection).
The inspection department is of course a crucial one at the end of the production line, so the idea of having these screens is to enable the inspectors to gain direct access to current drawings and inspection plans to ensure absolute accuracy and conformity.
This is also good from a Quality Control perspective as having uncontrolled copies of potentially out of date information can result in non-conforming product being shipped.
CMM INSPECTION FOR ALL NEW PRODUCTS
For each new component, Lestercast perform a CMM surface point check to CAD as standard.
Scan to CAD inspection reports
Customised inspection reports available for each customer, including full ISIR documentation.
Wax Pattern first off point to CAD & Scan to CAD checks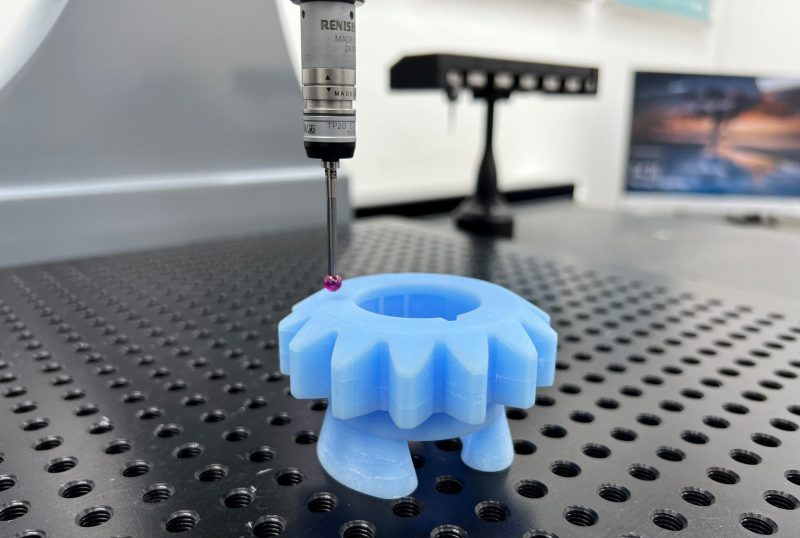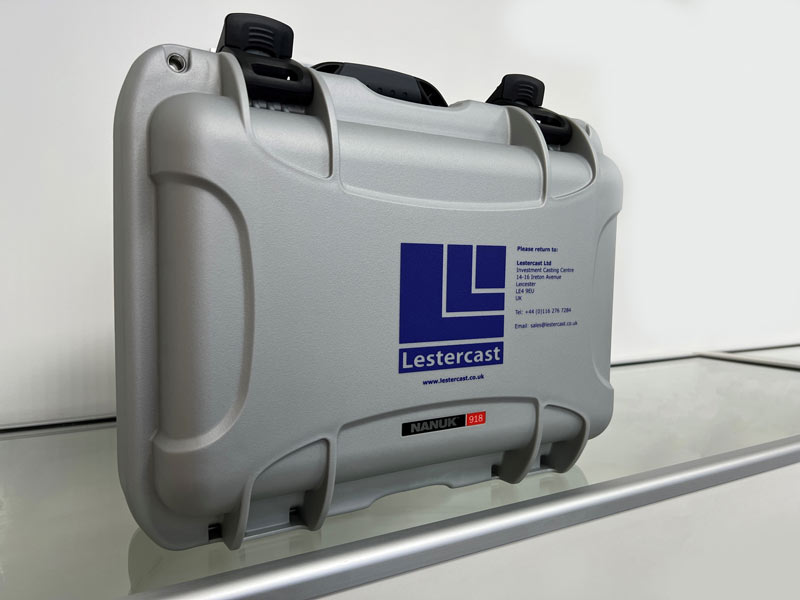 Lestercast offer our customers customised casting packages, which allows our products to be shipped in rigid, waterproof, drop resistant cases. The cases come with customised foam inserts, keeping your investment cast component safe from damage throughout transportation.