About us
Lestercast is a world leading manufacturer of quality investment castings, providing casting solutions to companies across many industries for over 50 years. The company consists of a foundry, an investment casting centre, inspection labs and facilities, research and development departments and stock holding warehouses. We operate from our modern premises in the north of Leicester, with easy access to motorway systems and all Midlands airports.
Our Investment Casting process uses advanced manufacturing methods and rapid prototyping technologies which, supported by our quality assurance systems, enables us to produce bespoke, high quality, precision engineered components in various metals and alloys. Investment casting produces very little wastage of material, reducing energy due to minimal subsequent machining, and short lead times. The versatility of the investment casting process or lost wax method provides an effective and economical alternative to other methods of producing metal components.
Lestercast produce components for both industrial and commercial applications and manufacture bespoke parts to a wide range of markets including automotive, rail, motorsport, oil and gas, architectural, valves and pumps, marine and medical. We have an extensive and diverse customer portfolio based not only in the UK but worldwide, which includes a number of high profile and prestigious brands.
We are accredited with ISO 9001:2015 and the internationally recognised automotive accreditation, IATF 16949:2016. We are proud to hold a number of major industry-related tier-one approvals and Fit For Nuclear status.
We offer a comprehensive range of services including toolmaking, machining, heat treatment and surface finishing, in addition to inspection & testing facilities, assembly and stock holding. Our friendly highly experienced and skilled team are here to provide advice and support throughout the course of your project.
Lestercast also has a longstanding and successful working partnership with an excellent investment casting foundry in China which enables us to offer high quality volume parts at budget prices. For more information, please visit our China Partner Foundry page.
We ensure that our strong company values are thoroughly applied to each and every project we undertake helping us to drive forwards our innovation, quality and excellence.
Please visit our home page, where you can read some of our customer testimonials.
We are pleased to offer our new customers a tour around our investment casting centre, where you will experience our modern facilities and technology. Photos of our facilities are available to view on our UK Foundry Facilities page.
Please feel free to contact us to discuss your investment casting requirements or fill out our online quotation form for your specific enquiry.
Read Our Latest Case Studies…..
Watch Our Latest Videos…..
Rapid Prototyping / 3D Printing Wax Patterns
Watch Bentley's 'Flying B'  Manufacturing Process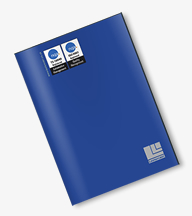 To download or view our latest corporate brochure, simply click on the brochure image or click the button below to download.