Rapid Prototyping
Lestercast offer a rapid prototyping service which considerably reduces manufacturing costs and production times…….
Why Choose Rapid Prototyping At Lestercast?
As a pioneering UK Investment Casting specialist, Lestercast can provide customers with an efficient, no tool, "Rapid Prototyping" method of acquiring high quality, investment cast parts, in a quick time.
Our highly skilled and experienced team can arrange for manufacture of 3D printed patterns using Additive Manufacturing Technology, quickly and efficiently from customer approved 3D CAD geometry.
Reducing the manufacturing lead-time, allows for prototype castings to be tested and verified prior to commencing with any production tooling; this technique being an ideal solution in the creation of pre-production parts.
Customers also have the option to purchase low-volume casting requirements from 3D printed pattern technology, again eliminating the need for hard tooling, and reducing costs.
Main benefits of Rapid Prototyping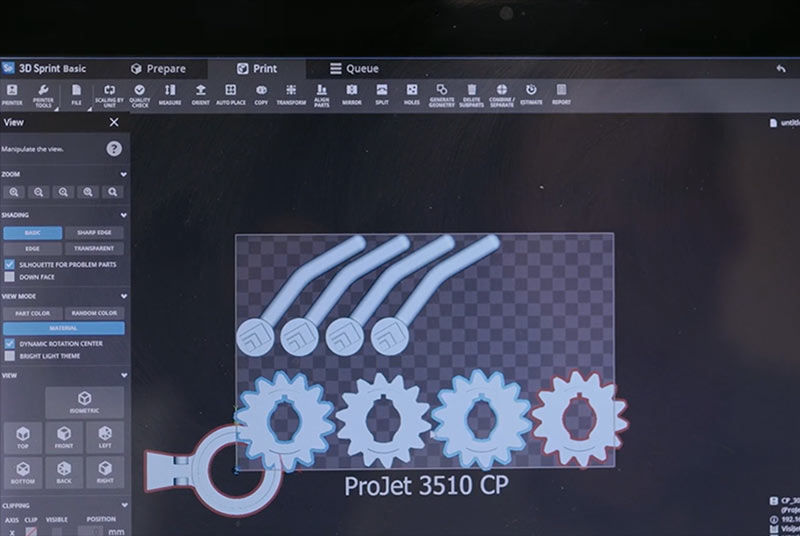 Rapid Prototyping Vs Traditional Casting Methods
What is Rapid Prototyping?
Rapid Prototyping is the fast manufacture of a physical part, model or assembly using 3D computer aided design (CAD). The creation of the part, model or assembly is usually completed using additive manufacturing, or more commonly known as 3D printing without the need for "hard tooling".
What are benefits of rapid prototyping?
Rapid Prototyping helps designers present new concepts of their products to their customers and clients, so that they can understand and approve a development or product. This visualisation can also allow designers to gain ready feedback from customers and clients based on an actual physical product rather than a concept.
What are the advantages for rapid manufacturing?
Fast and flexible production;
A lot of the products that are produced through rapid manufacturing do not require any tooling or moulds. This allows for a much faster production time. It also means that you can quickly change your designs to fit consumer demands.
Why do engineers use rapid prototyping?
Rapid prototyping allows engineers to thoroughly test prototypes that look and perform like final products, reducing the risks of usability and manufacturability issues before moving into production.
Lestercast have the ISO 9001:2015 Certification and IATF 16949:2016 in addition to the Fit 4 Nuclear standard – for further information click here.
Watch our video – a brief insight into how Lestercast excels as a Rapid Prototyping Specialist.
Why Rapid Prototyping is right for your product?
In the context of casting production, the design and development stages for a new part can be very costly in terms of time and money, especially in the early stages of product development but the use of rapid processing technologies (rapid prototyping) simplifies the process and reduces lead times considerably for pre-production parts especially.
The principal benefit is the speed at which the solid model is generated and its ability to produce complex 3D shapes accurately from CAD drawings. Wax models can be produced in hours and turned into investment castings within one to two weeks, compared with the overall lead time of four to six weeks using conventional production methods.
In many cases, the use of rapid processing technologies as part of the investment casting process provides the capability to achieve complex metal shapes that are impossible to make through other methods.
Lestercast have been 3d printing waxes for investment casting for over 20 years. We were one of the first investment casting foundries in the UK to use and develop 3D printed pattern technology for the creation of low volume casting requirements. We now use various types of different pattern material from SLA, PMMA as well as the traditional 3D printed wax, to best suit the casting geometry.
At Lestercast we produce 3D printed waxes for companies across many industries, resulting in faster production times. Due to the quality of the casting that can now be achieved, a large proportion of customers never require tooling.
To discuss a potential product with us that could be produced through Rapid Prototyping, please contact us directly, we'd be delighted to talk it through with you.
" The rapid prototypes Lestercast have manufactured have allowed engine testing to proceed months ahead of schedule."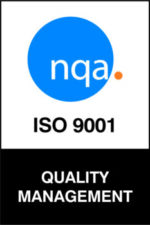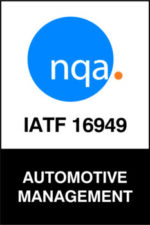 Lestercast's rapid prototyping service is used across many industry sectors;
Methods Lestercast Uses to Produce Your Rapid Prototype….
1
Thermojet 3D printer – A 3D CAD file is input into our systems and a wax model is created by printing wax layer by layer. The finished piece is then investment cast as per our normal processes.
2
A master resin is created and a silicone tool is produced, the silicone is then broken open and used as a tool to inject wax into. A plastic tool is printed on 3D printer, two halves fixed together and wax is injected directly into the tool – this leaves the control to produce own parts.
3
A plastic tool is printed on 3D printer, two halves fixed together and wax is injected directly into the tool – this leaves the control to produce own parts.
Reverse Engineering Services
At Lestercast we offer an in-house 3d scanning service at our R&D Centre. This is primarily used along side our Magmasoft simulation software, to assist the design of components but also regularly used for customers which would like to produce castings from parts that have no cad available.
We currently use a hand-held Artec Space Spider 3D scanner.